There's more to financial publishing than keeping up with the financial markets.
The key is meeting the unique needs of your audience.  Some readers seek news and ticker symbol updates — others may be seeking deeper insights or investing education.
But one thing all financial publishers have in common: a constant demand for relevant content.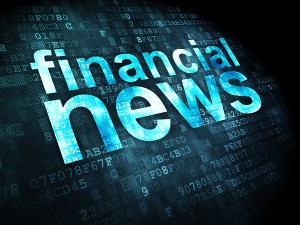 How can you keep up with online content demands and maximize your content resources? Here are a few strategies to help you grow your readership, increase existing production capabilities, and lower costs.
1. Focus on a Niche
Financial readers seek online content that offers comprehensive information on any given topic area.
Niche publications can serve as a reliable source of in-depth expertise and analysis – a go-to place for investor intelligence, trends and predictions for an industry, an investment approach, a geographic sector or other specialized view.
Do you…
Cover an investing philosophy and an ever-changing basket of stocks, like James Taulman's Sunday Stock Report?
Cover value investing and breaking news within the hedge fund universe, like ValueWalk?
Cover macro- and micro-economic news as a client service for your financial firm's blog, as Joel Fishman, a portfolio manager for Rosenbaum Financial in Portland, Oregon does?
The more clarity there is about your niche, the easier it is to create – and curate – relevant content that will resonate with readers, and grow your readership.
2. Use Social Media, for Updates in Real-Time
While all social media platforms help to build reach, loyalty and engagement, specific tools have emerged that help financial publishers go further with this approach.
For instance, social platform StockTwits provides real-time financial updates from 30,000 investors, market professionals and public companies in a Twitter-like format. StockTwits currently has an audience of more than 40 million financial readers across the web.
You can use social platforms to track real-time news on stocks and topics your readers care about, as well as post your own updates, as ValueWalk (one of our republishers and syndicated contributors) does very effectively — shown in the StockTwits update, below – to attract more traffic to your site

3. Leverage Expert Sources
One way to deliver quality content is to enlist contributions from experts that are actively working in the field.
Consider sourcing contributions from industry experts – either directly, or by republishing expert columns that are syndicated. They will enjoy the added exposure, and you will broaden your content without increasing your content budget.
By way of example, sites like onwallstreet.com (whose content can be found in our republishing network) and and ZeroHedge.com have developed significant credibility and hordes of readers by offering a range of financial insights from contributing editors and/or subject matter experts.
Jordan Roy-Byrne, editor and publisher of The Daily Gold, uses a podcast to deliver market commentary and investing insights — including interviews with other experts — to engage site readers and develop a following.
The niche publishers mentioned in point 1 all republish articles from credible third party sources to leverage expert information and opinion.
If you have guest contributors, it's a good idea to establish editorial guidelines to maintain consistent quality and to support your content brand.
4. Curate Syndicated Content
Contributors are one way to diversify content and keep costs in line, but by no means the only one.
You can find free or low-cost, pre-licensed content from credible, well-known media sources by using a content network like repubHub.
 Users can import and display RSS feeds of fresh articles on a variety of financial topics. This is a good way to provide frequent investment news updates and promote longer and more frequent visits to your site.
If your publication is more about interpreting the news and helping readers understand what action they should take in response — then, you can comment on and republish articles in their entirety from trusted sources like Investor's Business Daily and the Financial Post.
Or – as republisher James Taulman does with his Sunday Stock Report – do both!  It's easy to either republish articles as is or to republish and add an original introduction and headline to provide context and meaning.
Try repubHub. Search on keywords related to your readers' interests and find great pre-licensed articles to beef up your online content strategy.
Look for more financial publishing strategies here soon!
Free Checklist: 
Are you looking to 
increase traffic, readers and revenues?