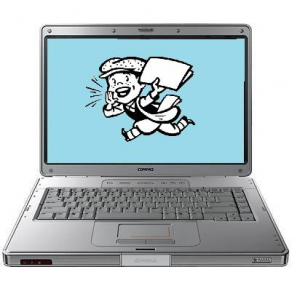 If you frequently publish high-quality content, syndicating that content to others opens up new ways to extract extra value from your work while exposing it to new audiences.
And now the Internet provides an ideal environment for this practice. Indeed, finding the right audience for your content has never been easier.  With the right online tools, publishers wanting to republish your content will find you!
Online content syndication can help you:
Build awareness and visibility for your brand and your point of view
Boost traffic back to your site
Generate new revenue
Here are some tips to help you build your readership and monetize your online content.
3 Syndication Best Practices to Monetize Your Content
Syndication as a content strategy has been around almost as long as long as publishers have been putting ink to paper.  As you consider adding syndication to your content strategy, there are a few best practices:
1. The right fit:
At its best, syndication is a relationship business.  Once you find a target for your content, make sure you offer both quality and consistency. Reaching out to editors and sites where your content can be a good fit will always be welcome.
We've seen this first hand at repubHub.  When one of our republishers discovered a syndicated columnist whose content fit his readers' interest, he began regularly republishing it, resulting in significant audience growth, page views and ad revenue for both.
Finding the right audience for your content can sometimes be challenging, but when there's synergy between another publisher's audience and your content, it's win-win-win. (A win for you, a win for the republisher, a win for readers.)
2.  The right price:
There is a market for every article. Some sites – probably the majority — may not be able to pay for syndicated content, and will opt for ad-supported free reuse. Other sites will prefer to license and republish niche content without ads.
The key is to understand the market for – and market value of — YOUR content, and price it correctly. Content budgets are often tight.  A more lucrative strategy may be to go for lower licensing fees that generate higher volume.
3. The right topics:
It should be no surprise to learn that broad topics of current general interest may have more potential than narrow ones. On the other hand, your niche content, with its unique perspective, can find a market when you make it readily available with the tools and technology that make it easy to find, and easy to republish.
New Content Syndication Services:  Changing the Face of Syndication
For publishers seeking new reach and revenue, new online content syndication services are changing the face of traditional syndication.
These new services bring together content creators and publishers, empowering both parties through technology that makes content more easily discovered and republishable in just a few clicks.
The latest embed technology seamlessly licenses content for reuse and extends its reach, while maintaining the branding and attribution of the original publisher.
How to Syndicate Content with repubHub
repubHub is the ideal online syndication and licensing service. It's a vibrant marketplace for content, connecting content creators and publishers, and creating expanded revenue and readership opportunities for both.
And, it's easy to participate.
To syndicate your content and make it eligible for the repubHub content network, simply deploy the free iCopyright Toolbar plugin onto your WordPress site or other content management system.
the iCopyright Toolbar adds a "Republish" button to your articles, enabling your content to appear in the repubHub content network.
repubHub content can then be republished as an embed for free, with options for other license types. Your own ads accompany your content automatically when you provide your Google AdSense codes (or other ad network ads).  So even when the syndicated reuse of your content is free to the republisher, each page view of your content generates revenue for you.
repubHub gives content creators — online publishers of all sizes — a copyright protected way to gain new readers and monetize original content.
Image credit: Mike Licht, CC License
Become a contributor to repubHub today:
Build your reach and monetize your original content. Add an online syndication network to your content marketing strategy.
Free eBook: Need more content in less time?  

Learn whether a content strategy that includes republishing quality content for your readers is right for your site. This Q&A helps you ask essential questions for your website or blog. Download now!