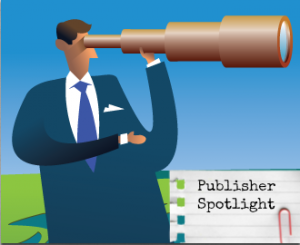 A niche website based in Ottawa, Ontario Canada is quickly becoming an important source of  information for the Aboriginal – or indigenous — peoples of North America.
Ahkico began serving the Inuit, Metis and First Nations tribes in March o with news specific to their interests, a job board and an Aboriginal arts and products online marketplace.
Less than one year later, the site's founder, EJ Magiskan, has launched a shiny, new WordPress website to better serve its communities.  The site now provides a far broader range of news on national and global, as well as local, topics.
In our latest Publisher Spotlight, the founder and publisher explains how this expanded focus and popularity is due in large measure to his discovery of repubHub.
 From Niche Website To Information Portal

Mr. Magiskan explains that with the number of quality reporters, publications, writers and bloggers who contribute pre-licensed content to this republishing network, he can use the content "as is" to bring more traffic to his site.
repubHub has enabled Ahki Management to look beyond just Aboriginal content.  The site now posts articles relating to many other important stories and topics, including sports, politics, world news and technology.
"Having access to this content opens the door to new possibilities and separates our site from others.  It has helped to transform my site into an information portal that offers more than Aboriginal content," he said.
Mr. Magiskan also tells us that he finds repubHub simple to use and that it's easy to find articles that are relevant to the Aboriginal community. This is because major Canadian news organizations including the National Post contribute free, ad-supported content to repubHub (and license reuse without ads at a nominal fee).
Of note, repubHub also enables ahkico to maintain journalistic integrity.  "While there were times in the past when we resorted to "copy and paste," now others can profit from our reuse of their works because of our access to fresh content feeds from repubHub."
This provides a good example of how a republishing network of rights-cleared content for web publishers helps to protect publishers' copyrights and monetize their digital content.
We can all learn from publishers like Mr. Magiskan, who has combined technology with his publishing instincts to advance his site's mission.  We hope that this installment of our Publisher Spotlight series illustrates the strengths of an expanded content strategy that adds republishing to the mix.
Note:  Follow ahkio on Twitter: @ahkica
Now, Transform any Self-Hosted WordPress Site into a Republishing Hub!
The republishing network we have created is proving to be a vibrant marketplace for content, seamlessly connecting content creators and publishers, and creating expanded revenue and readership opportunities for all.
Now it's even easier to participate, for self-hosted WordPress publishers.  The iCopyright plugin for WordPress incorporates repubHub's Republish function directly into the WordPress dashboard.
After installing the plugin, you can:
search for content on topics of interest to your readers
find properly licensed articles from leading publishers, and republish with just a few clicks—without leaving your WordPress dashboard
syndicate and monetize your content, by adding a Republish button to your articles, which adds your content to the network.
Once search topics have been defined, fresh content on that topic will be delivered continuously.  There is no cost to receive fresh content and no limit to the number of topics that can be monitored.
The updated iCopyright plugin for WordPress transforms any WordPress site into a republishing hub.  We hope you'll join the network!
Free Checklist: 
Are you looking to 
increase traffic, readers and revenues?
Download our checklist, "Curating Content, The New Art of Republishing", to learn 
how to ease your workflow, expand your reach and reinforce your editorial vision through a content strategy that adds 
curation and republishing to the mix.