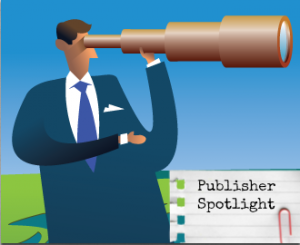 Think you need a larger budget to publish a consistent company business blog and also expand marketing channels?  Think again.
In, F-O-R-T-U-N-E Franchise Corp (FFC) adopted inbound marketing to educate their audiences – senior executives and career changers — about the opportunity to build a successful new career by opening an FPC brand executive recruiting franchise.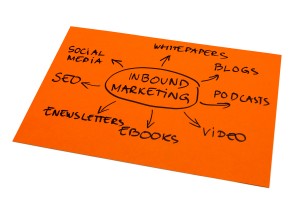 Publishing a high-quality business blog was central to their strategy.
With this "publisher spotlight," learn how they are accomplishing their mission with an expanded marketing toolkit.
The Biggest Challenge for An Inbound Marketer:  Content Creation

Like many inbound marketers, getting the most out of the team's time and budget can be a challenge.
In, the executive team stuck to their plan of writing a weekly blog, and supplemented this content marketing effort with various other forms of content — ebooks, webinars and video — to help those who can benefit from franchise ownership discover a career option that they were likely unaware of.
Heading into, the company decided to maintain their blog frequency, and add some new marketing initiatives to the mix, such as LinkedIn advertising, publishing more premium content, and the like.
The challenge:  how to maintain their weekly blog publishing frequency, and continue to share high quality content, while freeing up time and budget for new initiatives?
Solution: Republishing Third Party Content
The FFC team discovered that by using a new publishing tool to source relevant articles, they could supplement their original content, and continue to educate their market, with far less resources and effort.
With that in mind, they started using our content portal, repubHub.  By cherry-picking the most relevant content on their topic, they curate credible articles, add their unique voice, and maintain their goal of helping audiences understand the opportunities, in branded way.
From a branding perspective, this works well.
It allows the FFC voice to remain front and center;
It presents quality journalism from leading brands like Investor's Business Daily
It adds to their thought leadership.
Perhaps most importantly, the entire approach supports the brand and serves their audience, which is the primary goal.
Here are links to two blog posts that illustrate how FFC used third party content in this manner:
Choosing the Paid "No Ads" Option
While many users of repubHub choose to republish free, ad-supported versions of articles, FFC chose to use the paid option.
This is one of several republishing options available to content marketers – the ability to license articles inexpensively, and present them without embedded ads.
Outlook: A 50/50 Content Mix
Having a content portal with an inexhaustible supply of fresh content on which to build, is like having a content wingman.
In, the company will continue to supplement original content with republished content, using a 50/50 mix, to maintain a weekly publishing schedule.
Try repubHub for Your Online Publication
Free eBook: Learn from Your Publishing Peers!
Download our eBook filled with content strategies and insights from online editors, bloggers and content marketers on the cutting edge.