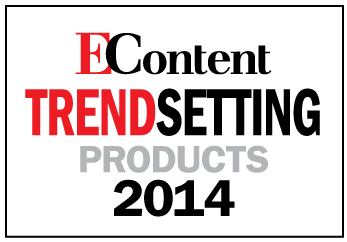 On this day in history, May 6th, 1954, Sir Roger Bannister became the first man to break the 4-minute mile, setting a new record at 3:59.4.
Many hundreds of runners have since run a sub-four minute mile, but this milestone began the start of a new era on the track.
It got us thinking about what it means to be a digital media 'trendsetter" — one of the 70 products listed on EContent Magazine's just-released list of Trendsetting Products of.
Besides being in some very good company, is there a broader significance? And more importantly, how will we fulfill the promise that this recognition holds?
 Industry Recognition of Our Vision
In developing the repubHub network, our aim was to reshape content licensing and syndication — making it easy for publishers of all sizes to participate in a network where great content is everywhere it wants to be under terms that are easy to honor.
Econtentmag.com focuses on the business side of digital media, publishing and marketing. Its editors put together the list to share with its readers the tools it believes are meeting the needs of this ever-evolving industry.
According to EContent Editor Theresa Cramer,
"As the list of available tools of the trade grows, it becomes more important to differentiate the products that get the job done and the products that are staying ahead of the curve, anticipating the needs of their users. To paraphrase hockey player Wayne Gretzky—they skate not to where the puck is, but to where it is going."
Being ahead of the curve—or the puck- is not always easy—but it's always exciting. We're pleased to be recognized by a respected industry authority as a model of content syndication.
Give repubHub a Try!
We hope EContent's endorsement of repubHub will encourage you to give content republishing a shot if you haven't already.
Free eBook: Learn from Your Publishing Peers!
Download our eBook filled with content strategies and insights from online editors, bloggers and content marketers on the cutting edge.