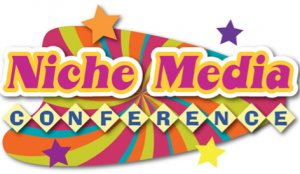 In our daily conversations with online publishers, we typically ask about publishing challenges and success strategies.
No matter what kind of online publisher we talk to – big or small, niche or news – all are interested in similar outcomes:  building an audience, and generating new sources of revenue.
When 250 niche publishers got together for an industry conference in Charleston, SC earlier this week, some of these same themes were discussed.  Thanks to Twitter and the hashtag #nicheconference, we were able to follow the conversation.
3 Interesting Niche Publishers
We took a closer look at 3 niche publishers after "meeting them" in the niche conference twitter stream:
1.  CoatingsPro Magazine: the voice of the high-performance industrial coatings industry, reaching more than 27,000 readers.
2.  Garden & Gun Magazine: the self described "soul of the South," with a national audience of more than one million passionate and engaged readers.
3.  Mother Earth News:  a leading magazine about sustainable, self-reliant living.
On the surface, they could not be more different … but in fact, they share many things in common.
All are thriving examples of niche publishing. None could have grown without editors and publishers who understand their audience, serve them the best and most helpful content, and strive to find new ways to further extend the brand with unique events, products and services that meet readers' needs.
 Tweets From the Niche Media Conference
As a digital "fly on the wall," here are some of the tweets that resonated with us:
All you need to publish a magazine: Data & Love #NicheConference— CHARLIE (@readCHARLIE)
Content without audience is just a tree falling in the forest @jkrohrs #nicheconference — Rob O'Regan (@roboregan)
Make sure you love your audiences and make sure you tell them. - Bryan Welch @MotherEarthNews #NicheConference — Knowledge Marketing (@KnowledgeMktg)
Spend 30 minutes every day doing market research in your niche. Just use Google - it can be simple. -Nancy O'Brien #NicheConference,— Diane Rusignola (@DianeRusignola)
Change your focus: results will come from selling the value of audience data. Geoff Hird #NicheConference — Knowledge Marketing (@KnowledgeMktg)
What's the most basic measurement of financial performance for publishers? Revenue per employee. #NicheConference — Diane Rusignola (@DianeRusignola)
Bryan Welch: @motherearthnews engages editorial "proliferators" to compile and aggregate archives and sell them. #nicheconference — tonysilber (@tonysilber)
A true love for audiences: niche media existence depends on this. #BryanWelch @artslandia @nichemediahq #NicheConference— Katrina Ketchum (@Katrina_Ketchum)
"Effective marketing stands on the audience's shoulders." Jeff Rohrs, author of "Red Velvet." #nicheconference— tonysilber (@tonysilber)
Don't just sell a brand, build an audience #nicheconference - @jkrohrs—  Emily Fadden (@emilyfadden)
Serve the individual in your audience #nicheconference— Sean Soth (@ssoth)
An attendee, Rob O'Regan, also blogged about one of the keynotes, and it's an excellent read (A Red Velvet Rope Approach to Audience Development).
Takeaway:  Niche Publishing
Our takeaway is that the future has never been brighter for niche publishers.
As the tweets and examples show, the key for success rests on the passion to serve your audience. Beyond that:
The web empowers individuals to seek out and find the world's best information on any topic.
Social platforms make it easier than ever to connect with audiences and spark audience growth.
There have never been better publisher tools to create and share great content and generate revenue.
The great thing about a conference like this is that it allows you to step away from the day-to-day and do some "big picture" thinking.  You return home energized and ready to try out some of the strategies that were shared.
Thank you for sharing your insights — let's continue to learn from each others' successes, avoid the mistakes, and grow together!
About repubHub:
repubhub is an online marketplace for republishable content.  We bring content creators and publishers together, and create a seamless way for the two groups to transact — generating revenue from digital content assets, and finding relevant content to inspire readers.
Free eBook: Learn from Your Publishing Peers!
Download our eBook filled with content strategies and insights from online editors, bloggers and content marketers on the cutting edge.