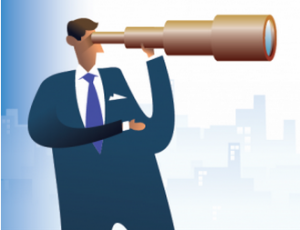 Where is publishing headed?
Thought leaders from the nexus of the media and technology worlds assembled in Boston this week, to challenge our understanding of the status quo and provide a peek into the future, at Hubspot's  annual marketing conference known as "Inbound".
We are excited to share the ideas from three of the keynotes with you.
1.  Seth Godin
Seth Godin started out in traditional publishing.  He migrated his platform to the digital world, with a daily blog read by millions.  His 15 books are an excellent example of the re-invention of book publishing.
His keynote particularly resonated with us, especially the theme of scarcity vs. abundance of online content.
Originally, media existed to run ads for marketers, and scarcity made those ads expensive — but with abundant free media in a digital age, traditional revenue sources are no longer a viable business model, according to Seth.
Seth pioneered the concept of spreading his ideas by connecting with the long tail of specialized communities.  As content curators and content creators, publishers can also create value by looking for new ways to serve and connect with specific communities.
He challenged us to use the platforms we all have at our fingertips to bring our uniqueness to those who share our mission.
 2. Arianna Huffington
Today, an obscure blog post can be curated, placed on the cover of The Huffington Post, and get a million views.  This digital destination has become an indispensable part of the Internet, by providing the perfect blend of main stream and Main Street.
In her keynote, Arianna taps into the zeitgeist, highlighting our human need for de-stressing, down time, and disconnection from digital devices.
According to Huffington, it is time to bring the ancient and the modern together, and create a new paradigm based on what our highly stressed culture needs going forward.
The message for publishing is to lead:  be a journalistic enterprise but also be a human one, innovating in a way that serves our digitally connected, increasingly time pressed lives.
3.  Nate Silver
Nate Silver is the ultimate tribute to the "power of one" in a "big data" world.  He used his talents as a communicator to bring statistics from cocktail party trivia to the main stage at the New York Times and now, ESPN.
Nate spoke about the challenges of using big data to separate the signal from the noise.  Interestingly, Silver would prefer rich data — statistics tempered by judgement — over quantity, every time.  Big data combined with context can lead to profitable new initiatives for our industry.
Silver is also proof that there has never been a better time for writers and journalists to use their gifts to connect with like minds and monetize their passions.
A View From the Front Lines of Content Marketing
One speaker whose theme was relevant to publishing is Steve Rubel, Chief Content Strategist of Edelman.
Rubel spoke about how sponsored content presents a new opportunity for marketers and publishers to work together to create value for brands.  According to Steve, "content is becoming a new unit of advertising" ... and content created or curated by corporations offers a new way to connect with audiences in a world where the consumer has become expert at ignoring advertising.
Edelman has published a white paper on the topic, titled A Broader Relationship With the U.S. News Media.  
The Future of Digital Publishing: The Power of Human Connection
Brian Solis, Mitch Joel, David Meerman Scott, Joseph Jaffe, and Nancy Duarte, and many others gave presentations that made us think.
Some  clear themes emerged.  Here are some takeaways from Inbound13:
Technology may have created a new media ecosystem, but going forward, value creation will be based on creating human connection.
 The Internet is going from anonymous and passive, to personal.  Media must find innovative new ways to reach, and connect with, their audiences.
Digital companies succeed when they have a willingness to innovate and iterate, combined with a willingness to fail.
The magic of the Internet is that small ideas can be big, and all ideas can be shared.  Good news for the next new aggregator, curator, publisher or writer who is willing to innovate.
Our Prediction? Technology to the Rescue
Fortunately, we live in innovative times.
Every week we find new apps, start-ups, and services that make the online experience better for the consumer and more profitable for both content creators and publishing brands.
We'll use the example of the Huffington Post's iPhone app  called GPS for the Soul …  using technology to create brand value, by being useful and helpful to your audience!
The industry wide discussion about the future of digital media is ongoing, but we are very optimistic about the future of digital publishing, and our ability as an industry to evolve.
Where do you think the next innovation will come from?  Join the conversation!