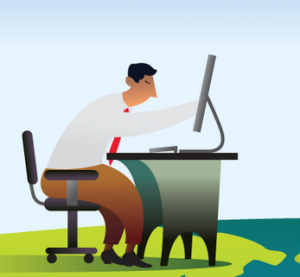 There is no savvier blog community than the group that participates in #blogchat each week.  
(#blogchat is a spirited tweetchat among bloggers on Sunday nights, 9-10 pm ET, hosted by @mackcollier.  
It's a great place to learn from other bloggers, discover new blogs to read and great new people to follow).
This past week, the topic was plugins … a topic very close to our heart!  
#Blogchat Crowdsourcing:  A Great Resource
We missed #blogchat this past week (our excuse: Father's Day and Game 5 of the NBA Playoffs) — so we read the transcript to see what plugins #blogchat participants recommend.
The transcript inspired us to create this crowdsourced master list of plugins that participants find useful.
Thank you to @mackcollier, who kicked off the chat with this post about his three favorite plugins, and to all the #blogchat participants, for this crowd-sourced list!
P.S.  WordPress plugin best practices are summarized in our companion post.
What's the Best Plugin for Your Blog? 
Simply put, it's the plugin that meets your particular needs.  Here are some guidelines:
No two blogs are alike – the needs of a business development blog, for instance, are very different than a personal journal.  While s

ome categories are universally agreed to be essential — anti spam, for instance — others are more specific to particular needs.
With so many choices, it's not surprising to find several "equally good" options, on the list below.

Plugins are not "set it and forget it" … your blog needs periodic plug-in maintenence, where you add new ones as your blogging needs change, and disconnect the ones you no longer use. 

(more on this, in our companion post on plugin best practices).
Many plugins (like iCopyright, for example) are available in multiple CMS versions.  Non-WordPress CMS Users:  once you know solution you need, look for the best of breed for your particular CMS.
So check the list, read the reviews, and add what makes sense for your blog.  Remember, you can always uninstall.
NOTE:  **Plugins with the most positive #blogchat sentiment are shown with **
Crowdsourced List of WordPress Plugins
Anti Spam
** Akismet
** G.A.S.P (Growmap Anti-Spambot Plugin) … adds check box by comment box to slow down spammers
Conditional Captcha for WordPress (stop spam and keep your regular blog comments)
Blog Appearance
Custom Sidebars
          ** Popular Posts
** WPTouch (makes your blog easy to read on mobile devices)
Blog Metrics
** Google Analyticator
Google Analytics Dashboard
WP Click Info
Jet pack Lite (adds Google Analytics)
Piwik (open source analytics — own your own data)
Build Forms
** GravityForms (paid – and worth it)
 Formidable forms  ("best free one")
 Aweber (forms plus followup campaigns)
Contact form 7 (leads and price quotes)
Boxes/Popups
** GreetBox
Cloud Storage
WP backup to Dropbox
WP Google Apps Plugin
Commenting System:
** ReplyMe
** Disqus  (but password req. deters people)
** LiveFyre
** WordPress Comments (native, not a plugin, but well liked)
 CommentLuv
** Comment Redirect, by Yoast (allows you to send 1st time visitors to a specific page … for instance, redirecting first-time commenters to a Thank You page)
SEO Facebook Comments (to extend reach of comments … when folks comment, it goes on their FB wall).
(also mentioned: JetPack comments section and Intense Debate)
Content Protection
RSS Footer (adds a credit to your posts in RSS feeds, helps when people scrape your content)
iCopyright (adds a toolbar for copyright protection and infringement detection)
WP-CopyProtect
Editorial Calendar
** WordPress Editorial Calendar
TinyMCE Advanced
CoSchedule
Email Integration 
Mailchimp
Aweber
Performance
P3 (Plugin Performance Profiler) – tells you how many database queries WP Core and all of your plugins send/receive
Related Posts
Outbrain
Related Content (visitor retention)
Related Posts
LinkWithin
nRelate Flyouts (suggested posts)
** YARPP (Yet Another Related Post Plugin)
Tweet Old Post (just don't overuse!)
SEO Plugins
** All in One SEO Pack
Google XML Sitemaps
Google Integration Toolkit
SEO Friendly Images
** WordPress SEO by Yoast (with a great Google result snippet preview feature)
Noted: built-in SEO on Genesis themes
Security
** WP fence
Website Defender
Lockdown WP Admin. (It hides your admin from prying eyes)
 ** Better WordPress Security
** BulletProof Security
Mute Screamer  (w/option to force SSL )
Limit Login Attempts
WP Security Scan  (lets you know of any security issues)
Also mentioned:  Login Lockdown, Exploit Scanner, AntiVirus, BBQ (Bad Block Queries), WP-Ban
Site Admin./Management
WordPress Database Backup
** WordPress Super Cache
W3 Total Cache
QuickCache
**  Jetpack
(AND Jetpack Lite)
Adminimize (let's you hide unnecessary items on the WP backend)
Social Sharing:
ShareThis
Social Profilr 
The Slide
**  Really Simple Share
Tweet WordPress   
Uncategorized/Misc.
Some plugins were mentioned without explanation (below).  If you know what these do, let us know in the comments and we'll re-categorize them.  Thanks!
WP - DBmanager

Redirection

Linkdex Page Analysis

 

MaxCDN and AW

S

OptinSkin

WP RSS Aggregator (great for people who write on multiple sites)

Listly

Code Insert Manager

Flares

Noted:

@wpengine

and

@ClickHost

for hosting
Is there a plug-in that you want that hasn't been created? Did we miss any? Let us know in the comments!
P.S.  Full Disclosure …
1. We took the liberty of adding our plugin to the plugin category "Content Protection". We'd have contributed it during last week's blogchat, if it wasn't Father's Day:)